Flying Dinosaur Names Beginning With The Letter X
Welcome to the loneliest page on our website. Even our Dinosaur A to Z list has more dinosaurs for the letter X than the flying dinosaurs pages! Here, so far at least, there is just one dinosaur That starts with the letter X, and we try to show it a little love here.
It was a cool pterosaur (flying dinosaur) so maybe if any Paleontologists stumble across this page and they have an unnamed Flying dinosaur – pterosaur fossil – they could give this Little fella some company!
Check out more Flying dinosaurs and Pterosaurs below!
A B C D E F G H I J K L M N O P Q R S T U V W X Y Z
Pterosaurs beginning with X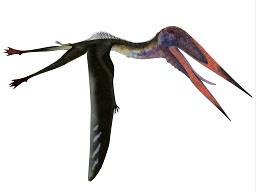 Name: Xericeps
When Lived: Late Cretaceous
Wingspan: 10 – 13 ft
Discovered: 2018
Where: Morocco
Diet: carnivore
Xericeps
Name meaning: Dry Catch
Xericeps, was a pterosaur with a cool name. It means Dry catch and is from the area it was found ( the Sahara Desert and the Latin for catch because of its thin beak / mouth – So a dry catch indeed!)
It was a medium sized flying dinosaur / pterosaur and although not certain it is thought that its wing span was likely 3-4 metres ( 10 to 13 feet) and it was toothless.
As the fossils are limited there is not a great deal known about its eating habits, but the occasional fish as well as smaller animals would have certainly been on the menu!
More Information
Conclusion
While there is only one pterosaur / flying dinosaur beginning with X – so far!, you can check out other flying reptiles and all the other pterosaurs on the links below.
Check out more Flying dinosaurs and Pterosaurs below!
A B C D E F G H I J K L M N O P Q R S T U V W X Y Z
Hi, I am Roy Ford a General Studies and English Teacher who has taught all over the world. What started as a fossil collection became a great way to teach, motivate and inspire students of all ages and all over the world about dinosaurs and from that and children's love of dinosaurs came the site dinosaur facts for kids, a resource for all ages.